Quality Beyond Industry Standards
We are fortunate to experience modest growth each year, while maintaining the excellent quality control that we back up with 2 year warranties. This is far beyond industry standards.
We pursue all factory warranties for the customers' full benefit. We have a cumulative experience level of over 100 years in the trade. We're always looking at the new technologies to improve our services.
Our Logo
Our founder Richard is a former world champion "sled dog racer". He has traveled and raced in many areas. Usually he is remembered by his dog team days, and extensive air conditioning and ventilation expertise. Hence the dog team logo.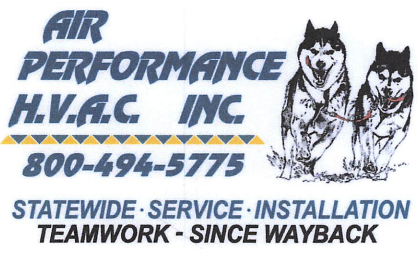 It's Our Pleasure To Serve You
Welcome to the family of our closely held clients. It is our sincere pleasure to serve you! We truly appreciate the trust and confidence all of our customers bestow on us.
Call us about anything and we will help you out.